New portal released
10 September 2009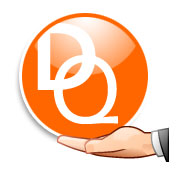 We did it again...
Yes, we did it again and we have just released the new dnsqueries.com version.
The DNSQueries.com new version has been completely reengeneered, following the best practices in matter of usability and design. Actually developement is still going on, getting new features out of the box.
The main difference between the old version and the new one is design: we've studied a new site layout, trying to give users a better experience. But the 2.0 release is not only a matter of design...
Try now the network tools:you will find better results and an improved message protocol to communicate with the user!
Hoping this will be useful to all of you, comments are welcome in our forum!